Instructor Development for Law Enforcement
This course is designed to provide the basic concepts of instruction and to increase the quality of professional police training.
Level: Beginner

Duration: 40 hours

Commitment: 8 hours per week for 5 weeks

Instructor: Michael Simpkins

Learners: 95+
Experience our Innovative Online Learning System
Unique Online Training

Our courses are internet based and instructor led. Each course is scheduled over specific dates.

Challenging Student Centered Learning

Our courses are more than watching a series of videos online. Students are required to complete assignments, exercises, and interact with each other.

Monitored by Certified Instructor

Course instructors monitor student activity carefully. The training is designed to challenge students in a way that helps them retain the information.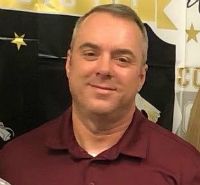 Meet your instructor
Michael Simpkins
Michael has 25 years law enforcement experience. During that time, he served as a police officer in many different roles, to include patrol, investigations, special operations, and training. Over the last 18 years of his career, he served as an instructor where he taught many subjects, to include firearms, specialty impact munitions, shoot house operations, verbal defense and influence, racial intelligence and engagement, use of force and instructor development. Michael served as the training coordinator and was certified as the general department instructor for his agency where he was responsible for ensuring the department remained in compliance with all state POST training requirements.
Created with